Law Dissertation Proposal Service
When it comes to writing your Law dissertation proposal, it's worth spending a little extra time to get it right. Formulating a clear, coherent and unique idea is key to securing a good grade and building an excellent foundation for the dissertation you'll complete.
As your dissertation proposal is a critical stage in the creation of your dissertation, we take great care to ensure that we meet your exact requirements so that you achieve the success you deserve.
Dissertation Proposal Samples
Check out some samples of our high quality work today!
Prices from
£
124
Undergraduate 2:2 • 1000 words • 7 day delivery
Order a proposal
Delivered on-time or your money back
Written to Standard
Plagiarism-free
Always on Time
Unrivalled Quality
We our customers - get 10% discount for a limited time!
It's Valentine's Day and love is in the air, so we're celebrating by offering our lovely customers 10% off all orders until 19th February. Get the help you deserve on your next piece of work.
Start your order
Check prices
Why choose our Dissertation Proposal service?
Here at LawTeacher, we complete more thorough quality control checks on our proposals than any of our competitors - to give you the best chance of success when it comes to writing your dissertation! We only use writers and quality checkers qualified directly in Law, so you are in safe hands.
We've produced some samples of what you can expect from our Law Dissertation Proposal Writing Service - these are created by our writers to show you the kind of high-quality work you'll receive. Take a look for yourself!
Reasons to choose LawTeacher
We only allow our academically qualified writers with matching qualifications to bid on your proposal.

Your proposal order will go through extensive quality controls and is checked against your instructions and requested academic standard by a qualified law professional, we'll even give you a quality report to show our findings.

Your dissertation proposal order will come with a detailed plagiarism scan which is compiled with our in-house plagiarism software, ensuring the work that is produced is not plagiarised.

You get a 7 day amendment period as standard, so if you're not happy with the work, let us know and we'll resolve any concerns.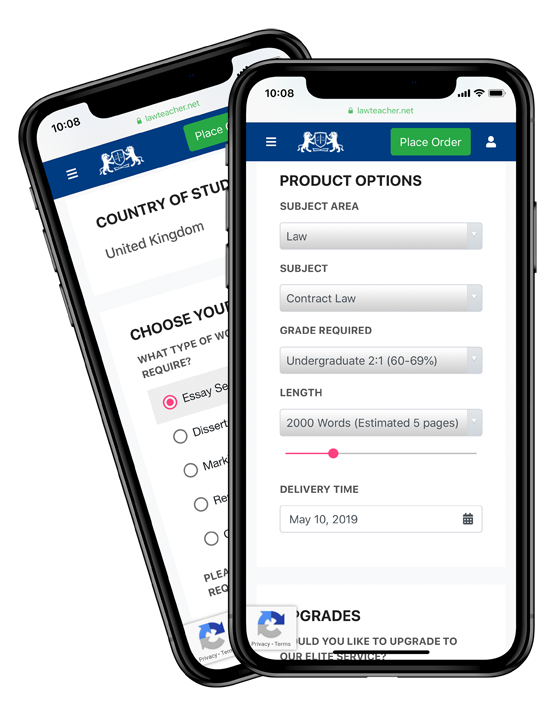 Our order process is simple Three easy steps!
Start your LawTeacher order

First, we need to know your dissertation proposal requirements. This includes the grade you are aiming for, the required length of the proposal, when you need the work to be completed by, and the subject area you are studying. We also need your contact details, so that we can get in touch with you about your order.

Tell us all your requirements

Next, we need some more details about what you want – the more information you provide, the sooner we can find an appropriate writer for you! We need to know about your dissertation topic and/or title, the methodology you want to use, and how long your final dissertation is going to be. If you aren't sure about any of these, don't panic! Our Customer Experience Team and experienced writers will help you figure it out.

Our law experts will begin your order

Now it's our turn to work! Our teams will work hard to assign your order to a suitable writer who's knowledgeable about your subject and will be able write to your requested grade. You can pay now or later, but the sooner you pay, the sooner our writer can get to work!
Components of a dissertation proposal
A great proposal requires more than just an interesting topic – it's about presenting a well-structured and coherent plan for the later full dissertation. Our expert writers hold a wide range of experience in writing thousands of law dissertation proposals across a breadth of topics and subjects.
Attention-Grabbing title
A proposal must be based around an interesting and clear title which immediately informs the reader about the specific area which the proposed dissertation explore. If you haven't selected a suitable topic or title for your dissertation proposal yet, you may wish to consider our topics and titles service.
Clear Aims & Objectives
A proposal should clearly outline the aims and objectives of the coming dissertation. What are the questions you're going to work towards answering throughout the dissertation, and what do you hope to achieve in doing so? The best way to lay this out is by including research questions, which will help to shape your overall discussion.
Clearly Defined Chapters
Law dissertations differ from other subjects in that they are almost always entirely literature-based. Because of this, they don't have a "traditional" structure, which makes the structure of a Law dissertation very different from other disciplines. The proposal is, therefore, the perfect time to outline your plan – propose the entire structure of the dissertation, breaking down the topics and points which will be discussed in each chapter. This helps to solidify your ideas and develop a cohesive, over-arching argument which will run through the whole piece of work.
Discussion Points
After deciding on the theme for each chapter of your dissertation, the next step is to specify what exactly will be discussed in each chapter. Outline the main discussion points in each proposed chapter, and aim to paint a clear and complete picture of the topic you are reviewing.
Our Fair Use Policy
Our Fair Use Policy outlines how the work we provide should be used, and gives you the necessary guidance to get the most from your model answer.
Don't just take our word for it!
We've served over 25,000 customers since 2003. Take a look at some of the great reviews of our service from the independently verified reviews site, reviews.io.

I found the LawTeacher team to be very helpful, discreet and thorough. The work is of a high standard and I was generally happy overall

Anonymous
Thanks for supporting me and delivering the notes in a timely manner. Great researcher & writer.

A.Husain
LawTeacher was helpful in getting my thoughts & ideas together to better write my essay. I appreciate the service you provide.

Anonymous
Excellent service and quality work.

Joseph
Great service and fantastic skills

Peter G
Excellent service

Anonymous
Take a virtual tour of our offices
Still not sure that LawTeacher are a genuine business? While many companies in the essay writing sector can be faceless organisations with virtual offices, we are happy to show the inside of our offices for you to wander around in cyber space.
Meet the people who make LawTeacher great!
Related services
Whether you're an undergraduate or postgraduate student, we have a huge range of dissertation services! From start to finish, we're here for you. If you're stuck on choosing what you want to write about, we have a service to provide you will a range of Topics and Titles to choose from, each of which comes with a brief summary and a selection of key sources to get you started.
If you're struggling with a chapter of your dissertation, we can complete these for you individually. Alternatively, you can place an order for a whole dissertation to be completed all at once! Just check out our Dissertation Writing Service and see samples of our work here. We even have a Literature Review Service, in case you require a standalone literature review, or a review to be completed as part of a larger project.