Outline Answer Writing Service
An outline answer is essentially an essay plan, showing exactly what an essay will contain and how it will be structured. It's a great way to get motivated if you find yourself stuck and will give you a great starting point to work from. An outline will plan out the work from beginning to end, breaking it down into manageable chunks. It helps you to take a broader view of the task at hand, and encourages you to plan ahead and stick to a defined and clear structure when writing. If you're stuck and just don't know where to start, our essay outline service is perfect to get you started.
10% OFF quick delivery orders
We're offering an exclusive 10% discount on all quick delivery orders until the 30th of April 2019. If you're needing some urgent help, our quick deliveries are perfect for you.
What we include
A complete plan
With LawTeacher's essay outline service, we'll prepare a complete plan for whatever piece of work you require. Fully structured with an introduction, a detailed main body, and conclusion, the outline will give you everything you need to get started on the full piece of work. The outline will be fully referenced, containing key books, journals, cases and acts to support the planned points. You get everything you need to flesh the outline out into a fully written essay.
Excellent value for money
Essay plans or outlines are perfect for students looking for a cost effective but powerful learning tool. An outline answer should be around a third of the total word count of the full piece of work: for example, a 1,000 word outline answer will cover up to 3,000 words of an essay or assignment. By ordering fewer words, you'll save money while gaining a fantastic starting point to create your own work from.
Perfect quality every time
We care about the quality of the work we deliver to you, so every piece of work is reviewed by our in-house quality control team. They read every word of the work produced for you, checking everything from the spelling and grammar to the accuracy and structure of the outline. We will never send you a piece of work we're unhappy with!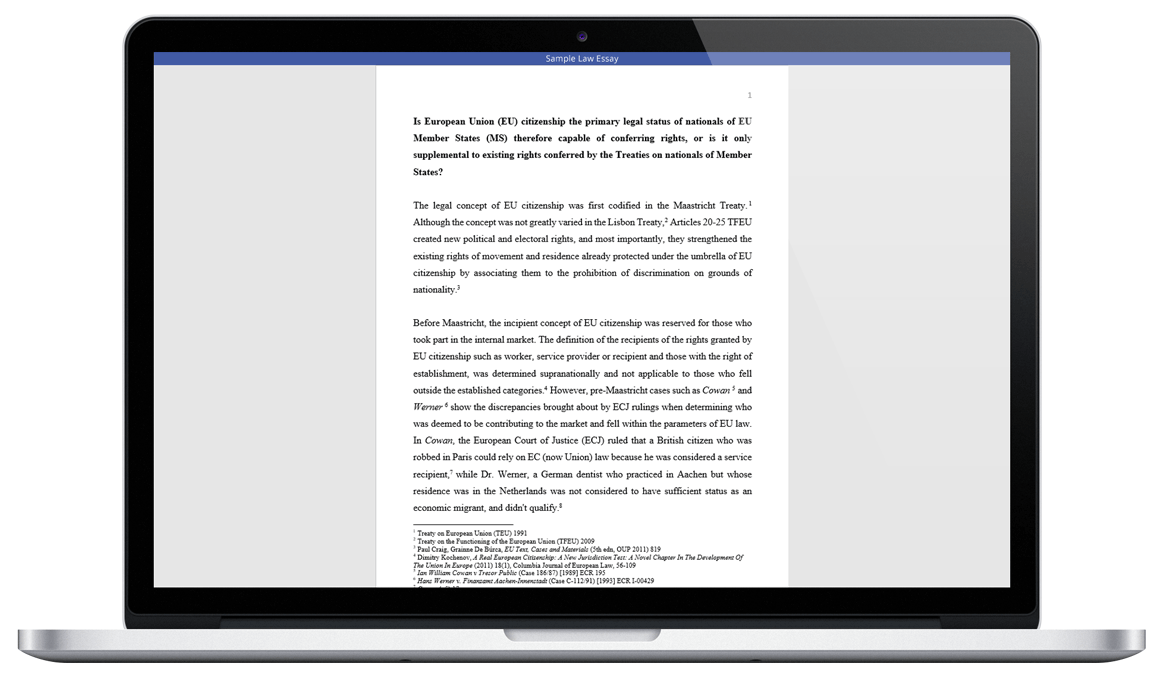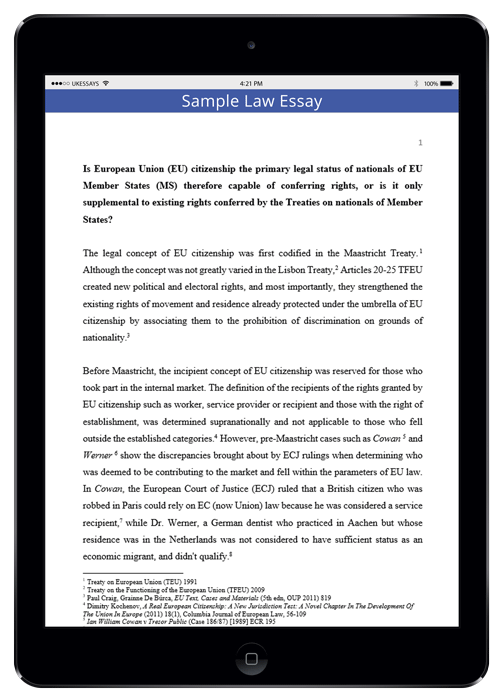 Still not convinced?
We've produced some samples of what you can expect from our Law Ouline Answer Writing Service - these are created by our writers to show you the kind of high-quality work you'll receive. Take a look for yourself!
View samples
Our Easy Order Process
No matter what kind of work, we can create an outline answer to suit your needs. We follow a structured order process that makes requesting help easy every time:
To get started, just fill out our dedicated outline answer order form. Answer all the questions asked and send us everything about the piece of work you want a plan creating for.
Next, we'll review your instructions and make sure we have gotten everything we need from you to do a brilliant job. We'll confirm everything with you and make sure you're happy before we start looking for a writer to help.
We then speak with all of our law writers, and locate one with the relevant experience and skills. We'll then ask them to get started and to complete the outline based on the instructions you've provided.
Once complete, we review the quality of your law essay outline to make sure it covers everything you've asked it to cover. We'll then release the work to your online account, ready for you to download and get started on the full piece of work.
Clear and transparent pricing
Our outline answer/essay plan service is perfect for students looking to get some help and save some money at the same time. You'll get the same great LawTeacher service, squeezed into the form of a handy plan to prepare you for your next assignment. By ordering just 1,000 words, you'll receive an essay outline jam-packed with everything you need to create a 3,000 word piece of work. Perfect to point you in the right direction!