Literature Review Service
During a law degree, the chances are that you'll complete at least one legal literature review. Often done as part of a dissertation, a literature review is a detailed examination and analysis of the existing knowledge and literature surrounding an existing topic. The goal is usually to demonstrate both your knowledge of, and the current background to a particular topic. This is achieved by critiquing a wide variety of books, journals, cases and acts to paint an overall picture of the topic area at hand. If you're struggling to build a clear picture of the literature, or to put together a detailed critique, our expert writers are on standby, ready to help.
Law Literature Review Samples
Check out some samples of our high quality work today!
Prices from
£124
Undergraduate 2:2 • 1000 words • 7 day delivery
Order a dissertation
Delivered on-time or your money back

Why choose our Literature Review service?
Our expert writers are ready and waiting to help with your legal literature review. Our legal writers are fully qualified in almost all areas of law and are experienced in creating excellent, interesting and detailed literature reviews. Simply place an order with our literature review service, give us your topic or suggestions for an interesting literature review, and we'll locate an expert law writer qualified in the area you're interested in.
We've produced some samples of what you can expect from our Law Literature Review Writing Service - these are created by our writers to show you the kind of high-quality work you'll receive. Take a look at a sample law literature review.
Reasons to choose LawTeacher
We only allow qualified academic researchers to bid on your work after they have proven their writing skills to our Researcher recruitment team.

Your order will go through rigorous quality control and is checked against your instructions and academic standards by qualified professionals, we'll even give you a quality report to show our findings.

Your order will come with a comprehensive plagiarism report which is compiled with our state-of-the-art plagiarism software, ensuring the work that is produced is not plagiarised.

You get a 7 day amendment period, so if you're not happy with the work, let us know and we'll resolve any concerns. Longer amendment periods can also be selected at the time of placing an order.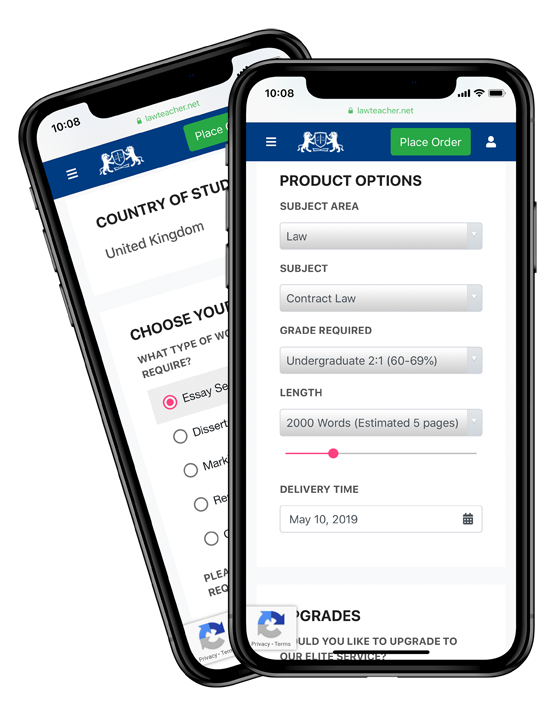 Our order process is simple

Three easy steps!
Start your LawTeacher order

We need to know about the basics of your order: the grade required, the length of the piece and when you need the order back by – but be sure to give yourself enough time to re-write the work! We'll also need to know your subject area and contact details so we can keep in touch with you.

Tell us all your requirements

We ask for some more details about your order. Depending on what type of literature review you need, you will be asked for different information:

If you are ordering a standalone literature review (a single essay), we ask what subject it should cover, and if you would like to give the writer any additional information. It's a great opportunity to tell your writer as much as possible about your work. The more information we have, the more useful your model answer will be for you!

If you're ordering your literature review as part of a dissertation or a larger project, we will still require as much information as you can give about the focus of the review. However, we will also need to know how much work you have completed so far; if you have any guidelines to follow; and the overall word count of the dissertation. If you aren't sure, don't worry: our Customer Support Team will be happy to help!

An academic expert will start your order

Your order is sent to our team. We'll check your order details and track down a writer who is perfect for you! You can pay at this stage if you'd like; it will help us to track down a writer faster if they know you're a speedy customer! Throughout every step of the process, your security is important to us – you can select the TrustedSite Security link at any point to double check our security systems - and your details are never shared with anyone.
Crafting a great law literature review
A great law literature review requires more than just an interesting topic – it's about presenting a detailed examination and analysis of the existing knowledge. Our expert writers hold a wide range of experience in writing thousands of legal literature reviews across a breadth of topics and subjects.
Strong & Engaging Topic
The first step toward an excellent literature review is an engaging and interesting topic. You may be assigned a topic, given a rough area to choose from, or be asked to create one from scratch. A good legal literature review should be tightly focused on the subject matter and provide insight into the existing legal situation. Our expert law writers can help you to narrow down a topic, in order to find the most interesting areas of investigation which are worth exploring deeper.
Detailed & Focused Sources
A big challenge when finding the right literature to review is narrowing down the articles, acts and cases you find. It's important to use only literature that is closely related to the topic, and which represents the best available material for the topic area. By planning carefully and following a clear structure, we'll make sure to gather a rich base of excellent quality sources in order to make for a highly interesting legal literature review.
Detailed Critique & Discussion
While crafting a law literature review, it can be very easy to inadvertently list articles and to simply repeat knowledge without critiquing it. The steps to success can be found in writing a detailed critique and a rich discussion of the topic. This may mean breaking down the topic into smaller chunks and examining each in turn, or exploring further afield in surrounding areas of law to highlight the effects of the topic being studied. Whatever the solution, our legal writers can decide on the best route to take.
What you get with our service
With every order under our law literature review service, you'll receive:
A fully written literature review, thoroughly researched, with sources including books, journal articles, acts and cases.
An in-depth quality check to verify that the literature review meets your requirements.
A complimentary plagiarism scan to demonstrate the originality of your work.
Support throughout from our in-house customer service and after care teams, making sure you leave happy.
Our Fair Use Policy
Our Fair Use Policy outlines how the literature review we provide should be used, and gives you the necessary guidance to get the most from your model answer.
Don't just take our word for it!
We've served over 25,000 customers since 2003. Take a look at some of the great reviews of our service from the independently verified reviews site, reviews.io.

I found the LawTeacher team to be very helpful, discreet and thorough. The work is of a high standard and I was generally happy overall

Anonymous
Thanks for supporting me and delivering the notes in a timely manner. Great researcher & writer.

A.Husain
LawTeacher was helpful in getting my thoughts & ideas together to better write my essay. I appreciate the service you provide.

Anonymous
Excellent service and quality work.

Joseph
Great service and fantastic skills

Peter G
Excellent service

Anonymous
Related services
We have a huge range of academic services to suit your needs. We've put 18 years of hard work into making sure you get the best results with our services!
If your literature review is part of your dissertation, we can help you to write the full piece or any other individual chapter you may need help with. Many of our writers are qualified up to master's or PhD level, so they're incredibly experienced at writing long pieces of work containing in-depth discussions and all types of methodologies.